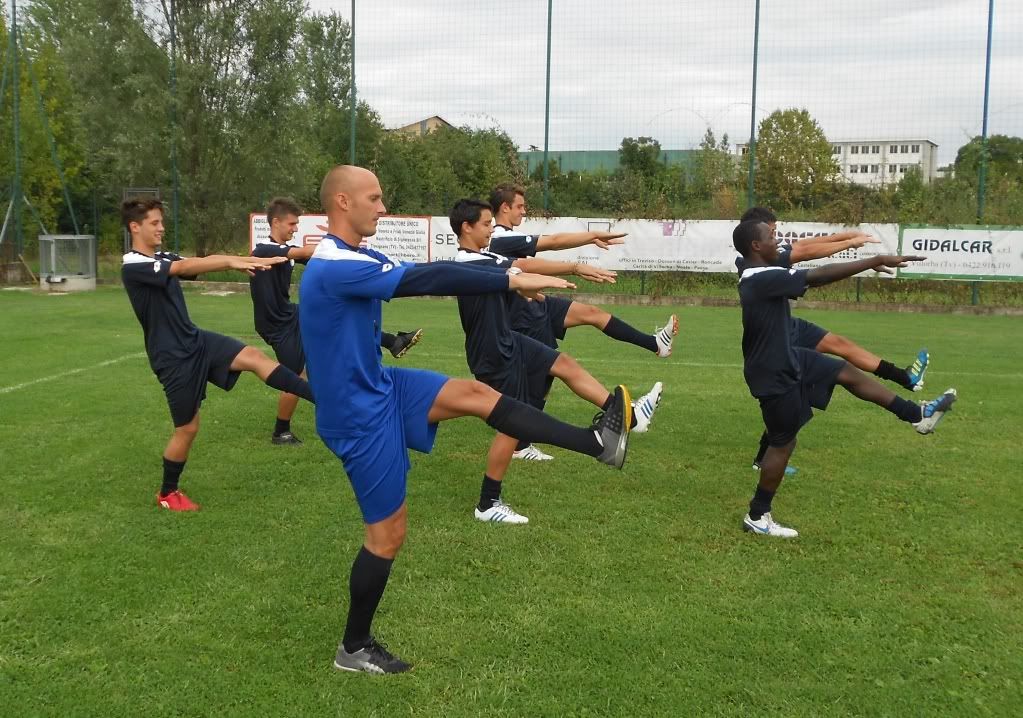 Soccer is a technical sport, so a lot of coaches focus exclusively on the tactical side of training.
However, soccer players must also focus on correct body posture, mobility and injury prevention before they ever have a ball at their feet. To do this, a player should look to activate his or her entire body at the beginning of practice. One of the most effective and efficient ways to do this is through the 16-16 workout, named for the time and block setting of 16 exercises in 16 minutes (one minute per exercise).
For the first eight minutes, the goal is to activate the body's muscles and the core, work specific movement patterns, and improve  joint range of motion.  Focus on mobility for the first four sets and stability for the second four sets.
The second eight exercises are for activating the neuromuscular system, which prepares the body for the rapid movements that will take place during the practice or workout. You work in all three planes of movement while improving your coordination.
The 16-16 Workout
First Eight
1. Leg Lowering: 1x20
2. Quadruped T-Spine Mobility: 1x20
3. Scorpion: 1x20
4. Toe Touch: 1x12
5. Bridge: 2x20 sec
6. Side Plank: 2x20 sec
7. Lunge: 1x20
8. Hand Walk: 1x6
Second Eight
9. Heel to Toe, 40 yards: 20+20; front view
10. Carioca, 40 yards: 20 per side; lateral view
11. Jumping Jacks, 40 yards: 20 per side; lateral view
12. Butt-Kick Running Back, 40 yards: 20+20; back view
13. Carioca Quick Step, 40 yards: 20 per side; lateral view
14. Lateral Skipping, 40 yards: 20 per side; lateral view
15. Straight Leg Skip, 40 yards: 20+20; front view
16. Skipping Running Back, 40 yards: 20+20; back view
Photo Credit: Getty Images // Thinkstock