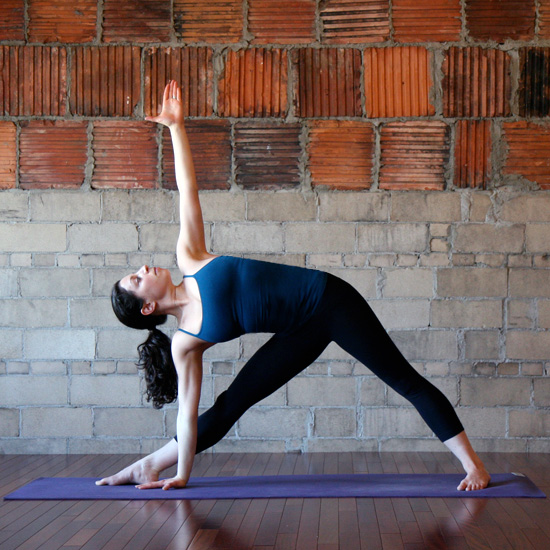 Most tennis players have grown up practicing the same drills since they could hold a racquet. Although these drills are crucial to success, there's always room for an alternate workout.
If you haven't already introduced yoga into your training, don't wait until an injury puts you on a "tennis time out." At a minimum, start by practicing these three yoga poses, which are ideal for tennis players who want to increase flexibility and prevent injury.
Cow Face
Great for tennis players, because it helps open the muscles surrounding the shoulder and hip joints, two areas most prone to stress on the court.
Sit cross-legged and stack right knee directly over left
Bring right arm over head, bend elbow and bring right hand behind back
Bring left arm to side and behind back
Hold hands behind back, bringing both elbows toward center
Downward Facing Dog
This pose open up the back and shoulders. It also provides a great stretch for tennis players' Achilles tendons and hamstrings, which always seem to stiffen.
Get on hands and knees, placing hands slightly past shoulders and knees directly under hips
Lift knees off ground, straightening legs to create upside-down V
Twisting Triangle
A terrific pose for tennis players who want to avoid injury, since it opens up the chest and strengthens the hamstrings.
Stand with both feet facing forward, four feet apart
Point right foot straight ahead and turn left foot out about 60 degrees, aligning left heel with right heel
With feet planted firmly and arms outstretched, hinge forward from hips while turning torso to right
Place right hand on floor inside of right foot and point left arm to the sky; look up
Perform in opposite direction
Incorporating yoga into your tennis workout is a great way to prevent injury and add variety to your training. Tennis players, what other yoga poses do you find useful? Let us know on Facebook.
Photos:  fitsugar.com
Photo Credit: Getty Images // Thinkstock