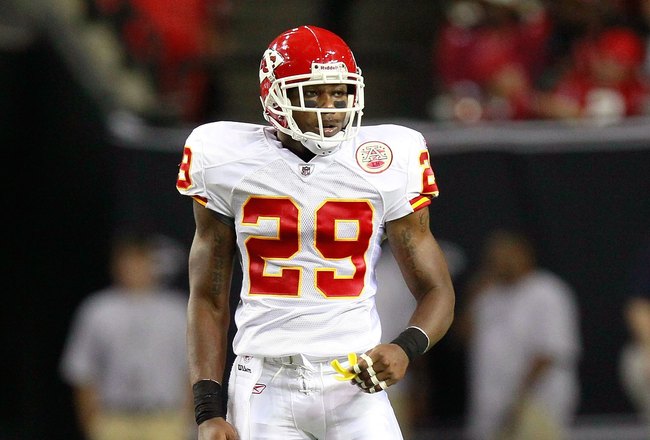 Week One of the NFL season is in the books. While some of the league's stars had breakout performances, others suffered injuries that forced them to the sidelines, opening the door for a forgotten group: practice squad players.
After weeks of hard two-a-day practices, nothing is more devastating to a football player than being cut from the final 53-man roster. The NFL does, however, allow teams to sign some of these players to an eight-player practice squad to give the coaching staff more time to evaluate promising talent.
Injuries this week have opened the door sooner than expected for several athletes to make their mark in the NFL. For example, in the first quarter of the season opener, a low block by Buffalo Bills wide receiver Stevie Johnson ended Kansas City Chiefs Pro Bowl safety Eric Berry's season. Berry tore his ACL on the play, and so the Chiefs re-signed former practice squad player Reshard Langford.
A similar opportunity opened up for New England Patriots offensive lineman Donald Thomas. The Patriots lost starting center Dan Koppen to a fractured ankle in the season opener, allowing Thomas, who entered the league with great promise before being set back with injuries, to work his way back into the starting lineup.
As an athlete, it's hard to handle the news that you didn't make the team. When you get the report, you have the choice to pack it in for the season or continue working so you'll be ready for the next opportunity. It seems as if that moment has already come for some NFL practice squad players.
Photo:  NFL.com
Photo Credit: Getty Images // Thinkstock